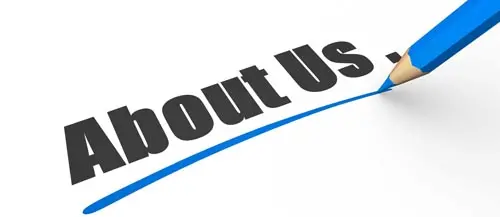 ABOUT US
Packers and movers Vijayawada are home and office relocation company functioning for the people living in and around the region of Vijayawada. In this modern age, everyone is intentionally or unintentionally a part of the rat race taking place centering the busy lives of millions of people around the country.
Thus, we are here to give a permanent solution to your tiresome duty of shifting and relocating around the area of Vijayawada. Packers and movers Vijayawada do the loading and unloading on your behalf while you can carry out your duties needed in your daily tight schedule. We provide both shifting services for the home purpose as well as providing shifting services for workplaces and offices.
Why choose Packers and movers Vijayawada over other shifting firms?
A question might arise in your mind that why choose this particular firm over other packers and movers' companies in Vijayawada? The reasons are enlisted below which answers all your doubts –
Safe packing and shifting services – We provide safe packing services as we handle with care and document every item we shift and relocate. We also provide transit insurance for the safe relocation of every good shifted by our firm. Hence, making our shifting services quite reliable.
Transferring and shifting with efficient time management – A great problem arises with the issues of deadlines or time management that arise in terms of shifting. Packers and movers Vijayawada make sure that every item and goods of the clients are shifted within the deadlines or the period mentioned by the clients. Thus, the punctual approach towards work makes the services of Packers and movers Vijayawada stand out than other shifting company.
Cheaper services - Another important factor for which a person living in the region of Vijayawada should choose us for the shifting services of Packers and movers Vijayawada is its pocket-friendly nature towards its clients. We provide highly cheap services towards the clients while we offer first-class commercial shifting services. This feature also makes us different from other shifting services not only in Vijaywada but also across different cities in Andhra Pradesh as well.
Unique car transportation services – The backbone of shifting services is said to be the transportation services of the concerned agency. Thus, Packers and Movers Vijaywada is said to provide great car transportation services to the goods and items of the clients while performing the duty of the shifting services. Therefore, Packers and Movers Vijayawada is said to be a class apart in their shifting services.
Provides Warehousing and storage facilities – One of the unique features of our servicing agency is that we provide warehousing and storage facilities making our services more rewarding and efficient for the customers. Hence, it is one of the natural choices of the customers to choose for Packers and Movers Vijayawada.
Bottom Line
Therefore, in a nutshell, packers and movers Vijayawada is a great choice for the people residing in and around the area of Vijayawada, as they provide great shifting and relocating services for both home and offices.